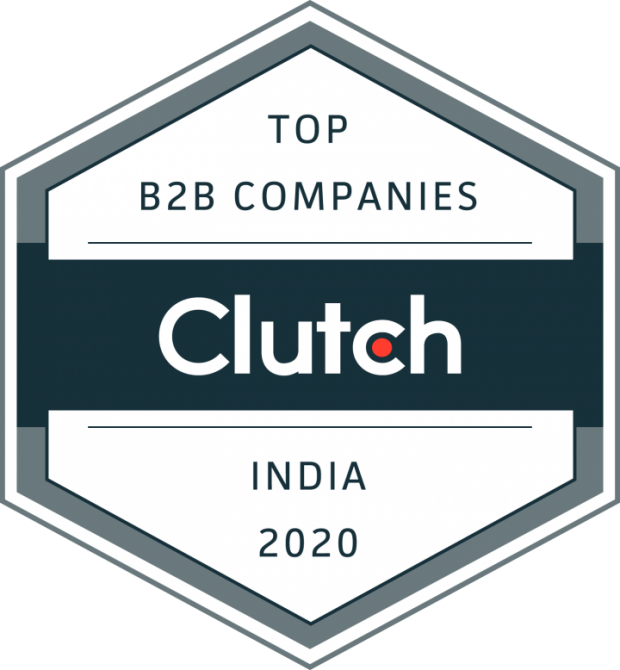 Controlf5 Proud to be Named a Top Web Design Leader by Clutch !
Have you ever wondered how high-quality web design can improve your business processes? Find out today with ControlF5! We build websites that promote businesses and touch the hearts of users worldwide. We know we have the experience, expertise, and know-how to convert your concepts into a solidified brand. We're very reliable, professional in web design, and we understand the importance of having a business website that serves to meet your expectations.
In recognition of our efforts and success, we've been recognized as a leader in web designer by Clutch, a verified ratings and reviews authority. They leverage a unique ratings methodology to compare and contrast leaders across a wide variety of sectors.
We couldn't have gotten this far without the help of our stunning clients. They took time to engage with Clutch analysts to assess our impact on a number of parameters. We were graded along the lines of quality, attention to project timelines, and overall cost-efficiency. We're pleased to say we've maintained a lovely 4.9 out of five stars! Take a look at a recent review below: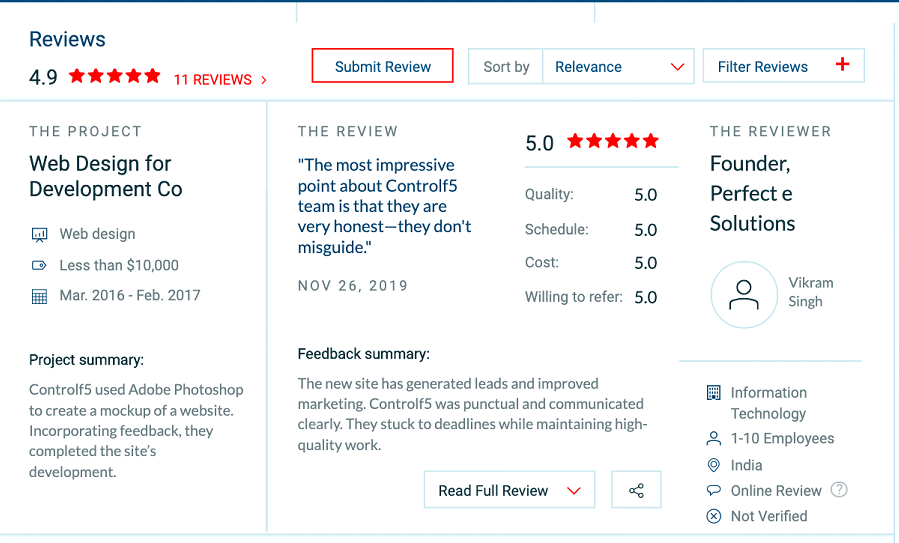 "We are very glad to be a top-rated Clutch Leader!"
–Controlf5 Team
We're pleased to receive this award and look forward to helping even more clients thrive! Thank you once again to our clients, the Clutch team, and our excellent in-house staff for making this award possible. Drop us a line if you'd like to learn more about our award-winning methodology.