Welp, it's time for the big scoop. Shopify is a web-based tool and app that allows individuals to sell both physical and digital products, such as t-shirts and software. If you're not familiar with Shopify already, then this blog post will provide you with a brief history of the company, what sets it apart from competitors, as well as how to get started on making your own sales online today.
Let's talk about the Shopify Web 2.0
The new website for Shopify 2.0 is going to be huge for potential merchants. There are plenty of new features that merchants need to know about that will make using this application much easier.
Shopify 2.0 is a Web 2.0 upgrade and it is going to help to make things a whole lot better for Shopify's users, especially for online shop owners who are not yet aware of how Shopify 2.0 is going to be better than the current platform in every way possible.
Not only does Shopify 2.0 have a new design, but also there are some great features that are included with the package which will greatly help merchants in theirday-to-day operations.
Shopify 2.0 is the new application for Shopify, which has been completely redesigned to offer a more modern and refined experience for those who use the application. This is a great thing for anyone who runs an online store and it will benefit them greatly by making it easier to use Shopify 2.0 than before.
To use this application, your business will need a domain name and web hosting as well, but after that you're ready to go! Everything else can be done within the application itself because they have everything built into one convenient place.
Advantages of using the new Shopify Web 2.0
1. It is convenient:
An advantage of using Shopify Web 2.0 is that it is very convenient. This can be seen by the fact that the application allows merchants to have full control over their experience from a single platform.
However, merchants do not need to worry about configuring their website because everything has been done for them within the application itself. There is no more messing around with web hosting and domain names because everything has been walked you through and it's easy!
2. Merchants can create multiple sales channels:
Another great thing about using Shopify 2.0 is that you can create several sales channels at once. These sales channels will work in a similar fashion to how Google Shopping works. This means that merchants can create an account for each potential channel and configure individual settings, products, and offers for each channel.
This gives merchants the ability to choose which channel they would like their website and store to be associated with, depending on their needs at the time. There are many different options here so it's definitely worth looking into!
3. The application has a new design:
It is a good thing that Shopify 2.0 has a new design because it's not just easier to use, but it also looks much better and more modern than before. This will help to provide merchants with a great looking website and store which will be sure to attract more customers.
The experience is also made much better thanks to the fact that Shopify 2.0 is responsive, meaning that it can be viewed on any device with ease.
4. Security and trust:
Security is one of the most important things when it comes to running an online business today and with this in mind Shopify 2.0 has some great features which help you to keep your customers' information safe.
Security is very important because it helps you to keep track of all of your users and ensure that they will not have any reason to access their information by using this feature.
Disadvantages of using the Shopify Web 2.0:
1. There are some limitations:
One of the main disadvantages of using Shopify Web 2.0 is that there are some limitations on what you can do with it. This is because it's not fully flexible and you cannot change anything about it, which can be annoying for certain users.
However, this does not mean that you cannot use it for your own purposes, but it does mean that you need to work within the application's limits. It will have a few limitations when compared to a fully custom website, but many people see this as being a good thing.
2. It can be hard to understand:
Shopify Web 2.0 can be a little hard to understand if you have not used it before. This is because things are not always explained in the clearest way, which will make it hard for people to get through the application easily. With the help to hire Shopify agency India, you can get your ecommerce website started fast and get it going.
Although this is not a major problem for everyone, as some people will be able to get things done without any assistance at all, it does mean that there will be some features which some people may struggle with.
It is the dawn of new age for merchants:
Shopify is an e-commerce software solution that gives merchants the ability to sell both digital and physical products. This application is a great choice for anyone who wants to start their own online store and it offers a lot of features which will help you to get everything off the ground.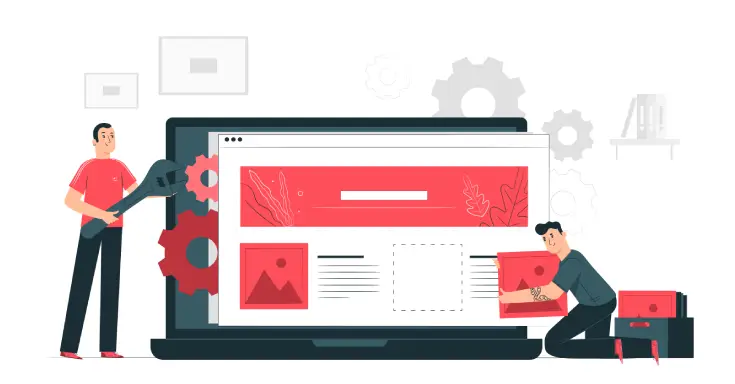 With Shopify Web 2.0, you will be able to create your own sales channel and provide customers with information about what you offer without any problem at all. The best thing about this new Shopify Web 2.0 is that you can use different methods to generate traffic for your website and drive more sales! You can even hire Shopify agency India to help you set up your eCommerce website today!
Shopify Web 2.0 is designed for anyone who wants to run a successful online store, no matter what the size of their business will be. This application can be easily used by anyone who wants to start a shop at any time and with this in mind merchants are sure to do very well!