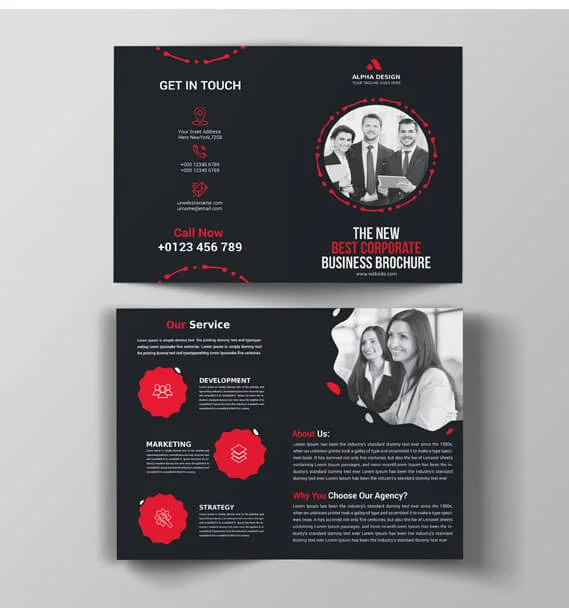 Brochure Design is more than a piece of paper that speaks about your products and services to the audience. ControlF5 believes in being unique in designing concepts because a brochure should represent the statement of an organization in a powerful way to the existing and prospective clients.
You will need assistance of extremely talented and creative brochure designers to synchronize multiple creative ideas and concepts and implement them effectively to shape up an unusual concept and here ControlF5 can offer you an edge. We at ControlF5 strongly believe that only good and different brochure designing concepts get rewarded in long run.
ControlF5 offers a complete range of brochure designing services that includes:
ControlF5 is worldwide renowned for the providing second to none brochure designs at a cost competitive price. Our portfolio of brochure designs gives an idea about our diverse range of brochure designing services. Contact us today to know more about our brochure design services.
Please check our  brochure design portfolio.
ControlF5 offers economic Brochure Design services for small, medium and large enterprises to create an impressive appearance. We have gained tremendous popularity for our striking Brochure Design that convey a meaningful message.
We are committed to deadlines without making any compromise on quality. With ControlF5, you will get complete solutions as the most capable graphic designers India would contribute skills and experience to your projects.